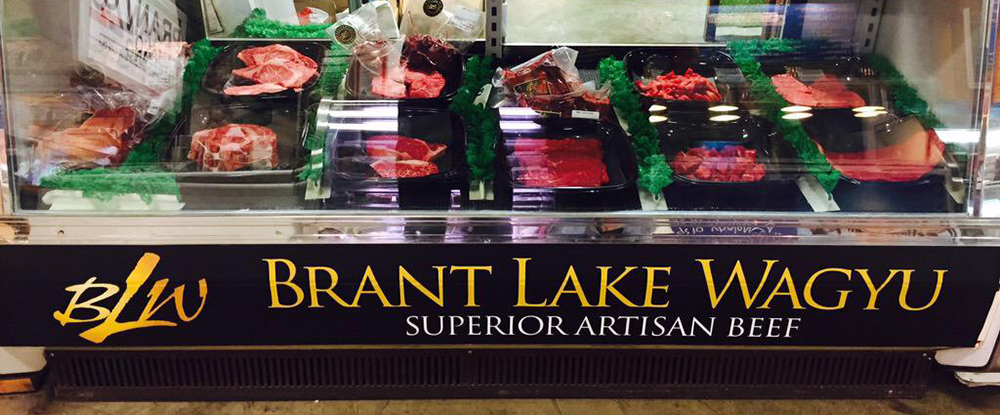 Anyone can enjoy BLW local artisan Wagyu Beef
We offer a full 'head to hoof' assortment of Wagyu Beef cuts for food service and retail as well as hand cut custom packages for the home chef.

Consumer direct orders are  available at the following farmers markets:
Market on Macleod Farmers Market
7711 Macleod Trail South, Calgary, AB
Open Thursday-Sunday 9 am – 5 pm
403-371-6364 (cell) or 403-652-1014 (office)
BLW Market on Macleod Facebook
Calgary and Edmonton locations
Wholesale Distributors:
Wholesale Food service orders may be directly done with a variety of distributors in Calgary, Vancouver, Winnipeg, Regina, Edmonton, Windsor & Toronto.
Please enquire with us at 403-371-6364.
Community Foods Wholesale Meats – Calgary, Alberta
Distributing in Calgary & Edmonton
Two Rivers Speciality Meats  – North Vancouver, BC
http://www.tworiversmeats.ca/
To enquire about purchasing Brant Lake Wagyu, contact Michelle directly at
403-652-1014 or 403-371-6364 (cell) for availability and pricing or simply fill out the contact form below with your request and or questions.  Many options are available to enjoy the experience of tasting a superior tasting BEEF raised in southern Alberta.
Brant Lake Wagyu is locally raised in southern Alberta
&  grain fed without added hormones.